January to June has seen an extremely active market, which is unusual for Hong Kong given the multitude of holidays in the first couple of months of the year. However in 2018, we have seen a wide variety of new roles opening up in Sales & Marketing as well as replacement roles.
COMPANIES CONTINUE TO BUILD THEIR DIGITAL EXPERTISE
Skill sets in demand have been within digital marketing – in particular, content marketing and web or mobile app management skills. Another expertise that is sought after within this area is digital analytics as commercial brands are looking to build a stronger understanding of marketing effectiveness and their return on investment.
ADDING VALUE THROUGH CUSTOMER ENGAGEMENT
Additionally, partnership marketing roles are on the rise as consumer, lifestyle, travel and payment-related companies are seeking candidates with the ability to enhance their customer offerings and increase loyalty traction. Companies prefer candidates with not only a strong partnership network but the ability to develop international brand awareness as well.
VARIED NEEDS OF THE CANDIDATES
Candidates with strong industry experience who have reached the middle stage of their careers have expressed an increased interest in start-ups, new businesses, work-life balance, and flexible working arrangements.
DEMAND FOR SKILLED TALENT OUTSTRIPS SUPPLY
Companies looking to recruit should keep in mind that this is a highly candidate-driven hiring period, where in-demand individuals often have several offers on hand. Additionally, as organizations are striving to maintain existing talent with stronger career development opportunities, employee engagement and retention programs, the demand for hiring may exceed the existing market supply.
OPTIMISTIC HIRING OUTLOOK IN SECOND HALF OF 2018
Due to market expansion within Hong Kong's key industries we predict the hiring trajectory will continue into the second half of 2018. Within Sales & Marketing, we expect to see prolonged growth within consumer and retail, as well as financial technology.

Skill sets in demand will still often lie within e-commerce, business and data analytics, CRM and segmentation as companies will rely heavily on digital data to make business decisions.
Candidates with Greater China sales experience and multi-language skills will find themselves facing more opportunities with both multinationals and regional firms looking to expand their business into Northeast Asia.
As fierce competition for high-caliber candidates increase, companies should look to develop stronger employee engagement programs to reduce the risk of turnover.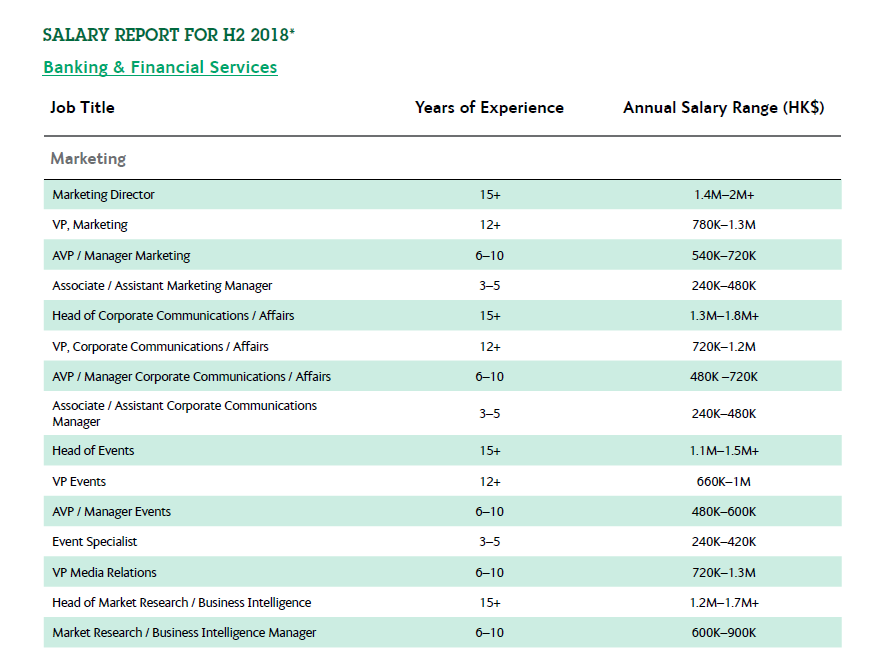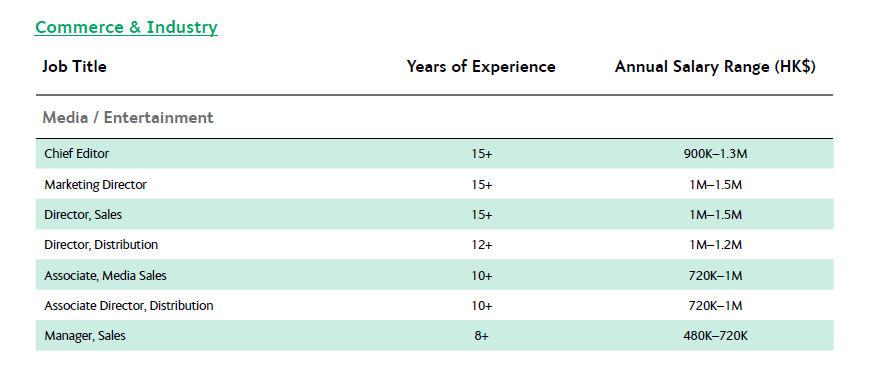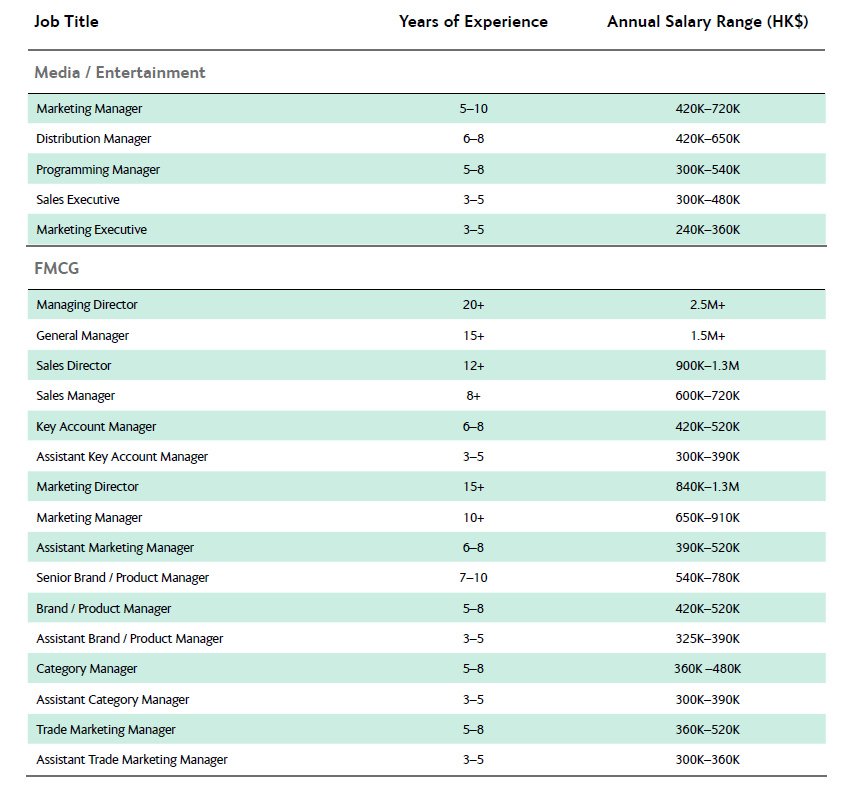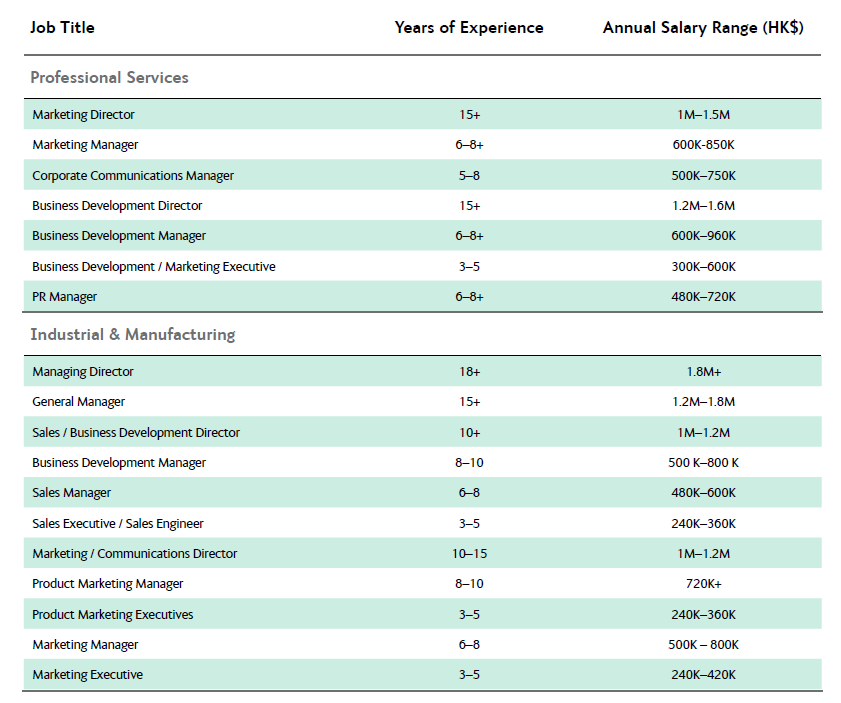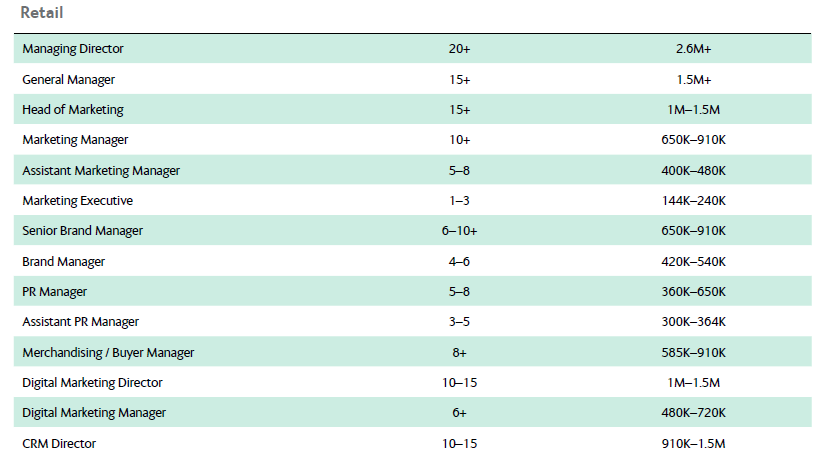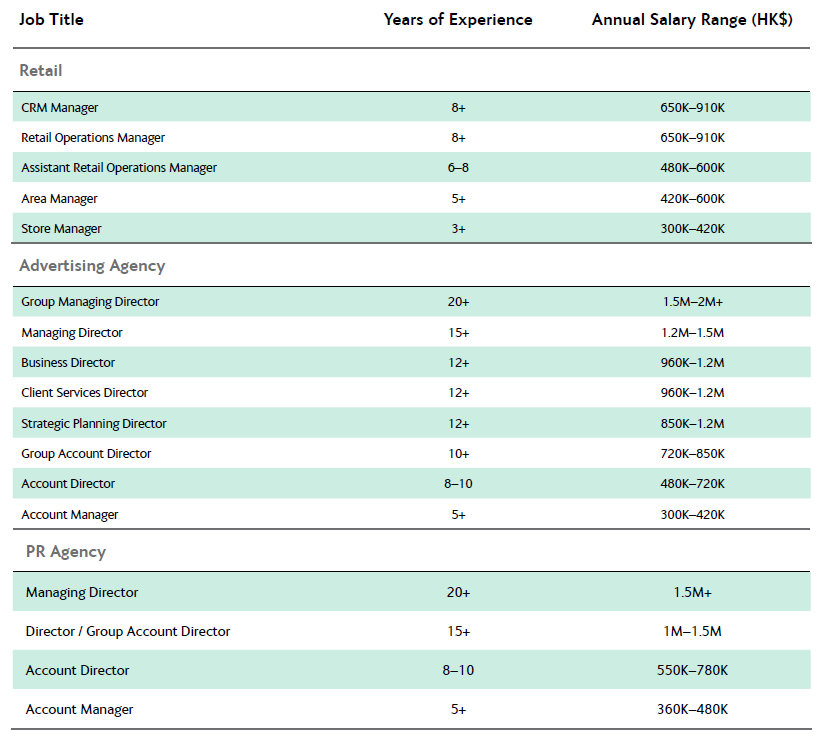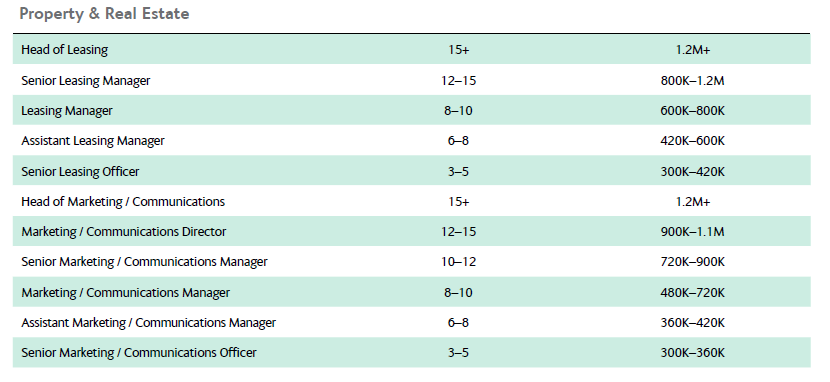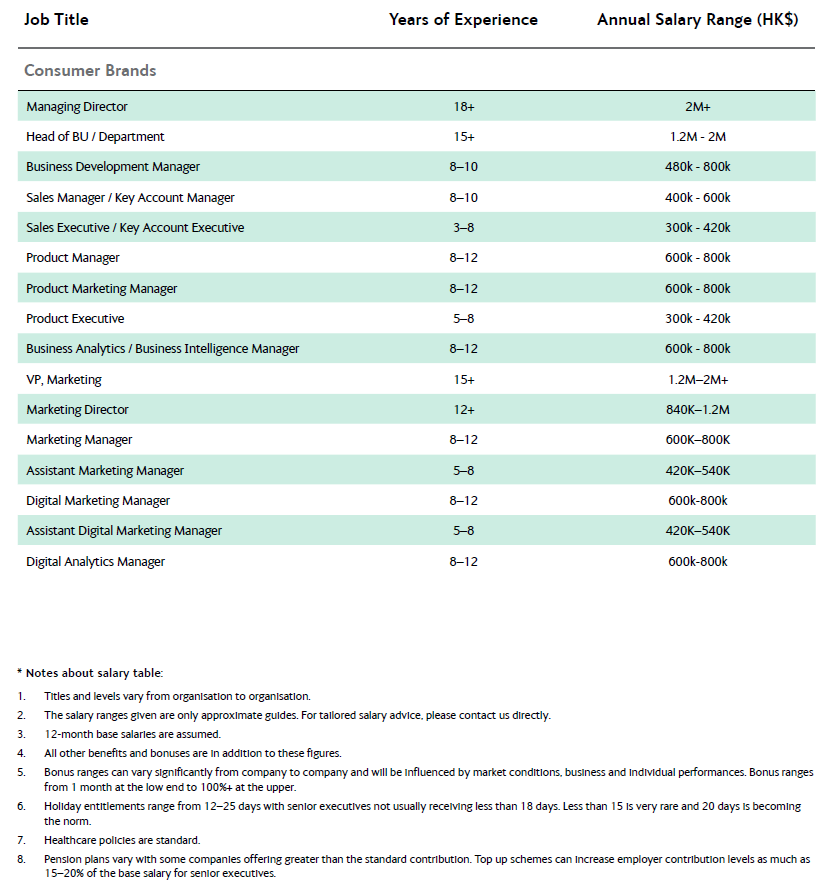 Source: Ambition Hong Kong Market Insights H2 2018