Hong Kong Market Insights H2 2018 - Technology
Published on Wednesday, 04 Jul 2018
In the first half of 2018, we have seen the strongest activities across financial services and commercial sectors, from both permanent and contracting hiring. This surge has been driven by a number of key factors:
the growing demand in technology to make their businesses more efficient and drive productivity, the Hong Kong government's support in investing into innovation, and the increased funding on digital investments.
HIRING ACTIVITY PICKS UP IN INVESTMENT BANKS
For investment banks, the 2nd quarter has always been the hottest hiring period of the year as this is the time when candidates become most active as bonuses are received. Majority of the investment banks will release headcount and activity level is high across both permanent and contract desks.

More and more financial institutions are expanding their technical arms to build out proprietary systems, therefore more interesting Greenfield projects are coming from the equities area. In the last 2 years, the value of technology reached its peak and businesses are increasing funding, and developers are often presented with opportunities to work more closely with front office users.

The fintech space is expanding, with some banks starting to create fintech/innovation arms to keep up with what is happening in market and adopt transformation initiatives. Banks are also keeping a close eye on Cryptocurrencies and Blockchain movements. In the past few months, we have seen an increasing number of experienced developers moving from top tier banks to smaller Cryptocurrency firms. As a result, investment banks are now more flexible in hiring junior caliber and candidates without banking experience are also being considered.

The hottest programming language skills in demand are Python or Object Oriented Programming Languages such as Java and C#. Skilled Java developers continue to be in demand for development projects across Algo platforms, market making and risk systems. Skills in demand also include web-based technology such as HTML5, JavaScript- Angular JS, and React Node JS. In addition, to fulfil Global Scale System Revamps and Greenfield projects, many banks are adopting Agile Methodology and DevOps.
As business leaders begin to realize the technical value that technologists bring to trading technology, there is also an increasing need for RAD Developers with VBA skills to sit directly in front office functions. There are opportunities for technologists to sit under business to process on desk development and enhance tactical tools. Developers are no longer hiding in the back.
ENHANCING CUSTOMER JOURNEYS AND DIGITALIZATION TAKE CENTER STAGE WITHIN COMMERCIAL SECTORS
Throughout 2018, many large corporates focused heavily on the customer journey. Digital, Big Data and artificial intelligence (AI) were all areas that saw continued growth. We saw high demand for data analysts, digital strategists and digital transformation professionals. Digitalization continues to be the buzzword across commercial sectors, with most large corporate clients digitalizing their teams across marketing and technology. Mobile and app development continue to soar as this is a key channel to boost sales.

On the infrastructure side, more companies are moving onto cloud platforms and cloud specialists are highly sought after in the market. Furthermore, the growth of the fintech sector and increase in hiring across the startup ecosystem in Hong Kong also drove the demand for technology talent.
HIGH DEMAND FOR A CONTRACT WORKFORCE
Demand for contracting professionals, especially across the banking and technology sectors, has been high as these contractors were required to run projects. In 2018, project managers, business transformation specialists, change management experts and contract programmers have all been in demand by banks, insurance companies and IT&T businesses.
HIRING OUTLOOK FOR THE NEXT SIX MONTHS OF 2018
We anticipate an overall high demand for technology professionals in 2018. Data scientists and analytics professionals will be in high demand throughout 2018. The demand for banking developers with Java, C#, C++, WPF will continue.
Project management, business transformation and change management expertise will remain to be highly sought after. Cybersecurity professionals will be in high demand by firms. We also expect a high demand for Blockchain and AI expertise throughout H2 2018, with experts being hard to find.
From a broader perspective, we would expect hiring trends to also evolve, as new disruptive technologies and dominant trends emerge. 2018 promises to continue to be an exciting year for those who work in the technology sector!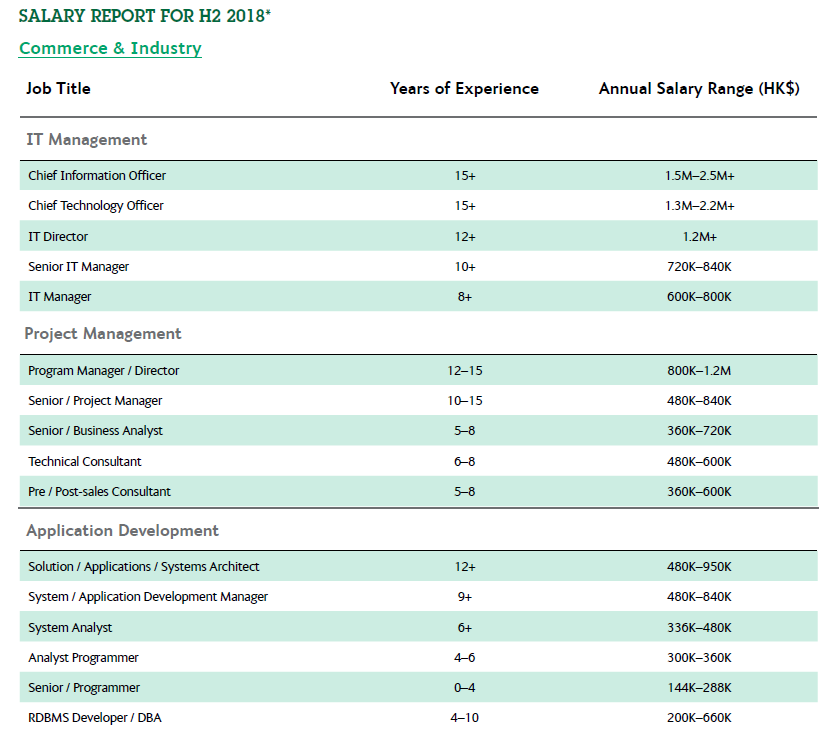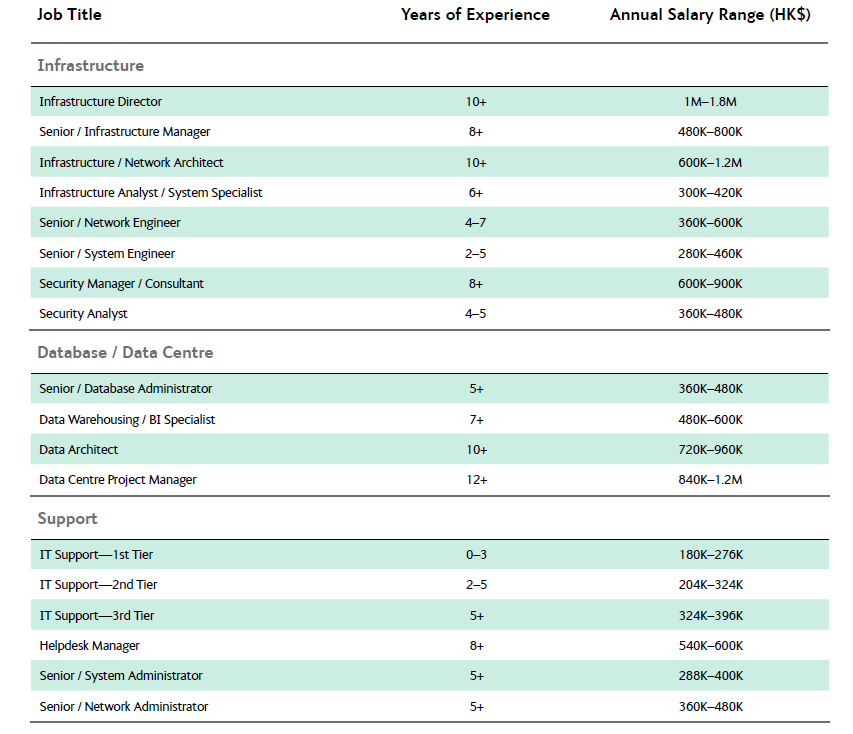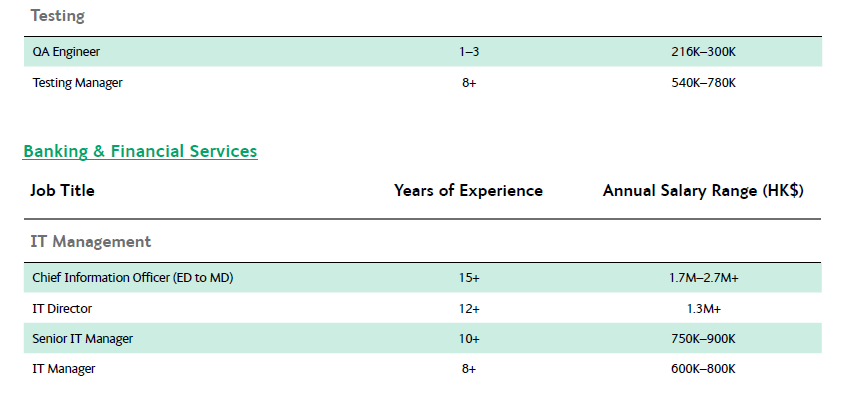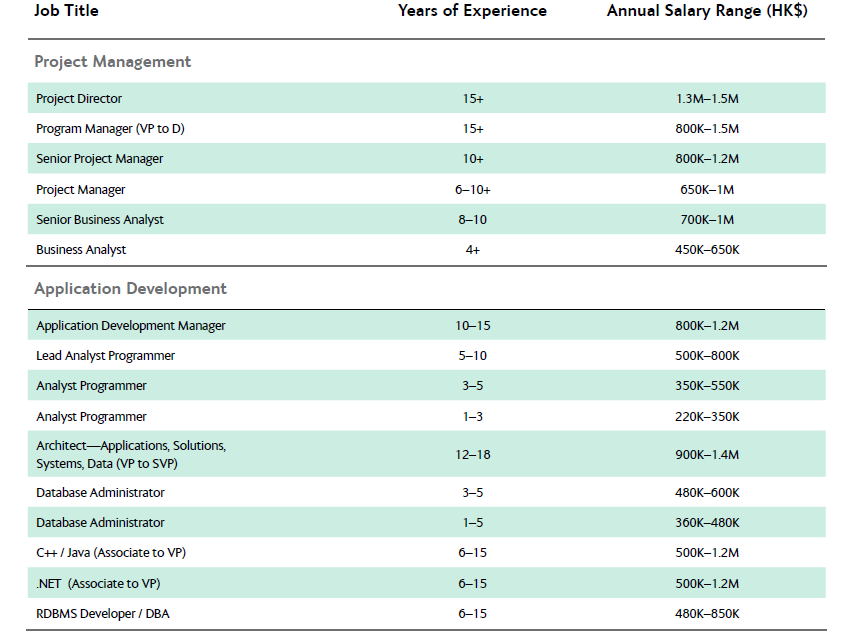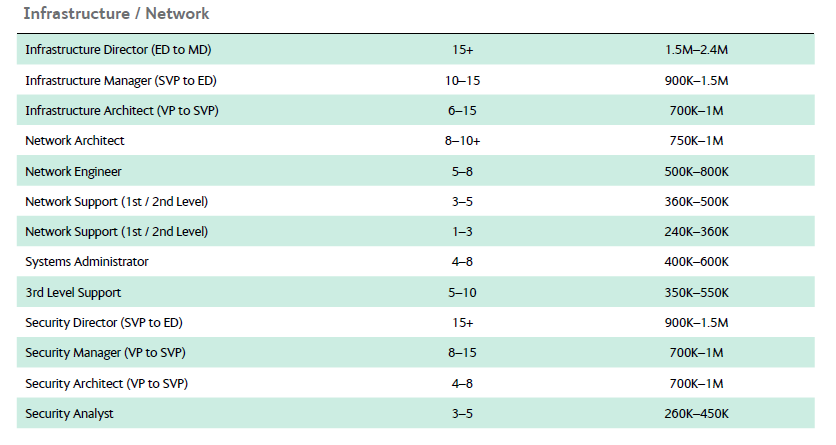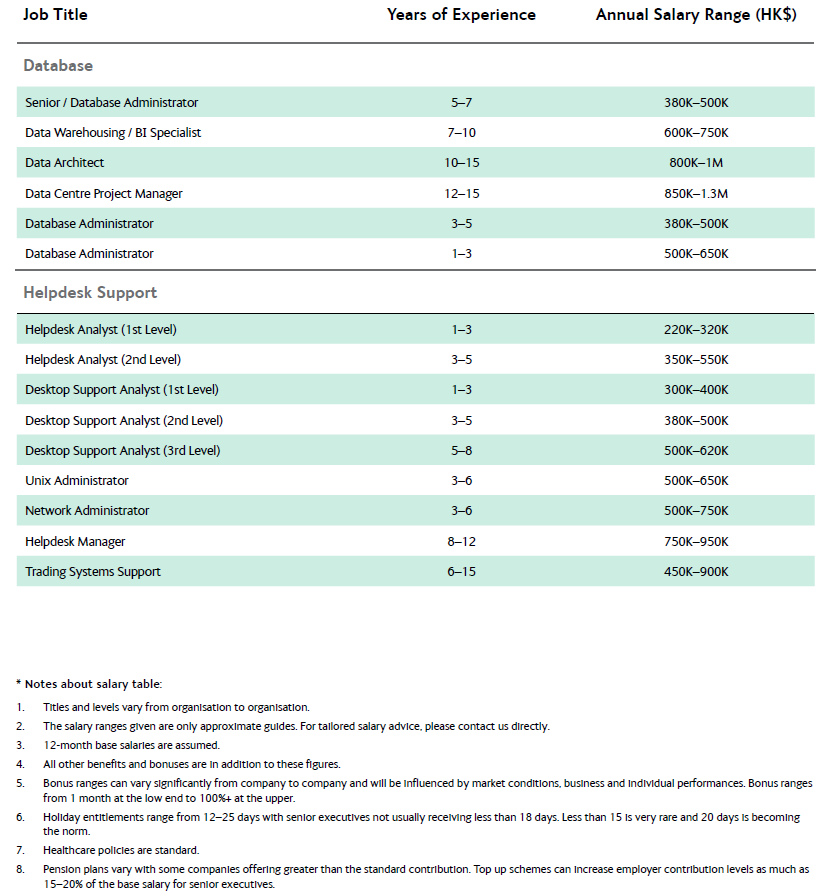 Source: Ambition Hong Kong Market Insights H2 2018
Become our fans