Commentary on Financial Services Front Office Roles and Remuneration in Hong Kong for 2019
2018 Trends in Front-Office Recruitment in Hong Kong
2018 can only be described as a mixed but steady year for front-office recruitment. In general, corporate and private banking led the way in the number of hires, while the investment banking side remained quieter over the 12-month period. The beginning of the year had a slow start in response to regulations like GDPR, with things gradually picking up in the second half of the year. Organisations continue to be on the lookout for high-performing Relationship Managers (RMs) that can bring in business, and as the talent pool in Hong Kong stays shallow it remains a bullish market for talent.
Overall, the Hong Kong financial recruitment market is seeing a downward trend with many organisations cutting their local headcount. More junior staff are being relocated or asked to move to other markets like Shanghai, while senior roles remain in Hong Kong. We expect to see operations scale down in the city as more firms expand in and move towards Greater China. Hong Kong remains a language-driven market and 2018 saw fluency in Mandarin become a more dominant requirement for around 95% of front-office roles.
In-demand Roles, Skills and qualifications for Front-Office Professionals
High-performing Relationship Managers are continually in demand from retail, corporate, and particularly private banks which continue to hire in large numbers. With the wealth of China on the rise, banks are always looking for RMs to look after individual and corporate clients.
This year saw more demand for cross-border M&A talent with top-tier European and US banks hiring more people. 2018 had less of a focus on IPOs and, as a result, Chinese banks remained quieter in their hiring in 2018. Similarly, with uncertainty in the market, the equities business remained quiet overall due to some apprehension regarding US-China trade. In contrast, we saw a number of hedge funds looking to expand in Asia this year as they seek out new areas of growth and a higher likelihood of finding returns in a region with fewer competitors.
Hiring managers placed Mandarin ability as an essential requirement for front-office employees and non-Mandarin speakers found it increasingly challenging to secure roles. In terms of salary increases and decreases, high performing relationship managers remain well compensated. We saw a decrease in salaries for the equities market, in correlation with equities taking a back seat.
Workplace Trends Impacting Front-Office Professionals in Hong Kong
Corporate and retail banking remain hot in the market with a high inflow of candidates. In investment banking, there is a talent gap for junior VPs, a result of the fallout from the financial crisis that created a hiring gap. There continued to be fierce competition in the private banking sector for well-performing relationship managers, and mid-level professionals are always hard to find in investment banking.
Much like other sectors, work-life balance is becoming a major trend in Hong Kong. We have seen an increasing number of candidates pursue work-life balance and job security over higher pay, and many former bankers have made sideways moves into rating agencies as a result. At the same time, we are seeing fewer institutions asking investment bankers to come in on weekends, alongside soft changes such as providing higher quality food in canteens to promote wellness amongst employees.
What Does the Future Hold for Front-Office Professionals? Predictions for 2019 and Beyond
We expect 2019 to hold a "wait and see" hiring culture due to uncertainty regarding US-China trade relations. Banks are remaining conservative but the situation should become clearer towards March and April once bonuses are paid. With the wealth of Hong Kong on the rise, we expect demand for talent in corporate banking to rise over the next year alongside retail banking.
With the shortage of talent in certain disciplines, hiring managers are advised to snap up talent by speeding up their hiring processes. The longer a candidate has to wait to receive an offer, the more likely it becomes that they will accept an offer from elsewhere, particularly for private bankers with strong experience and a record of high performance.
Advice for candidates is to learn Mandarin. While English remains the dominant language for financial markets, banks are fixated on hiring Mandarin speakers and mandatory Mandarin is becoming a common requirement across a range of roles.
All Figures shown are in HK$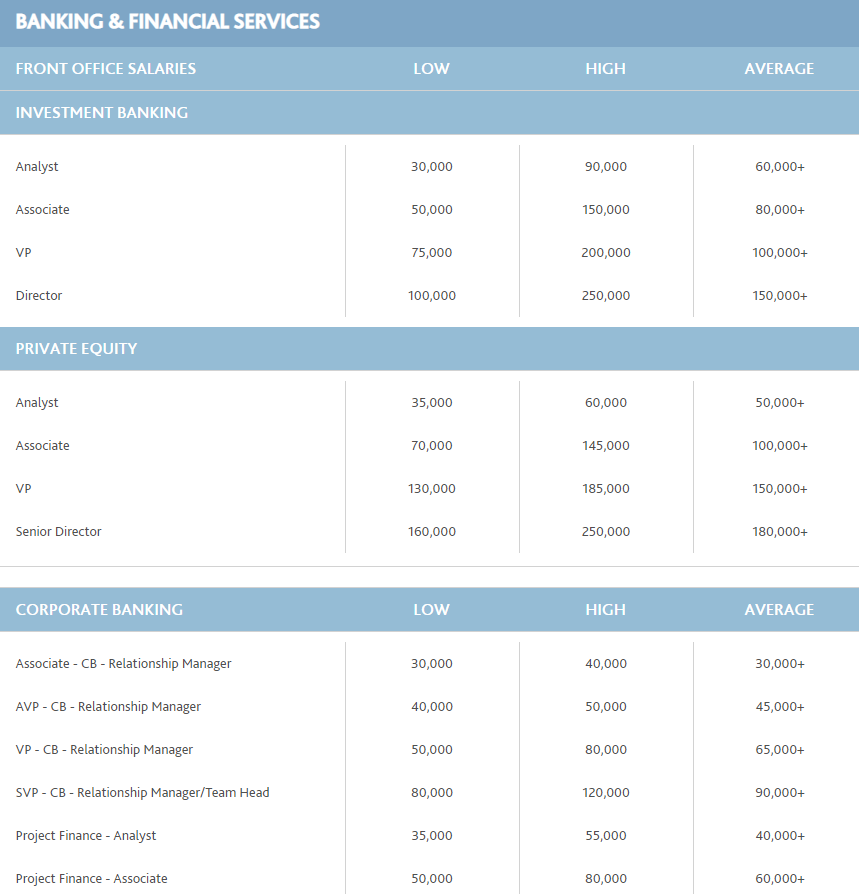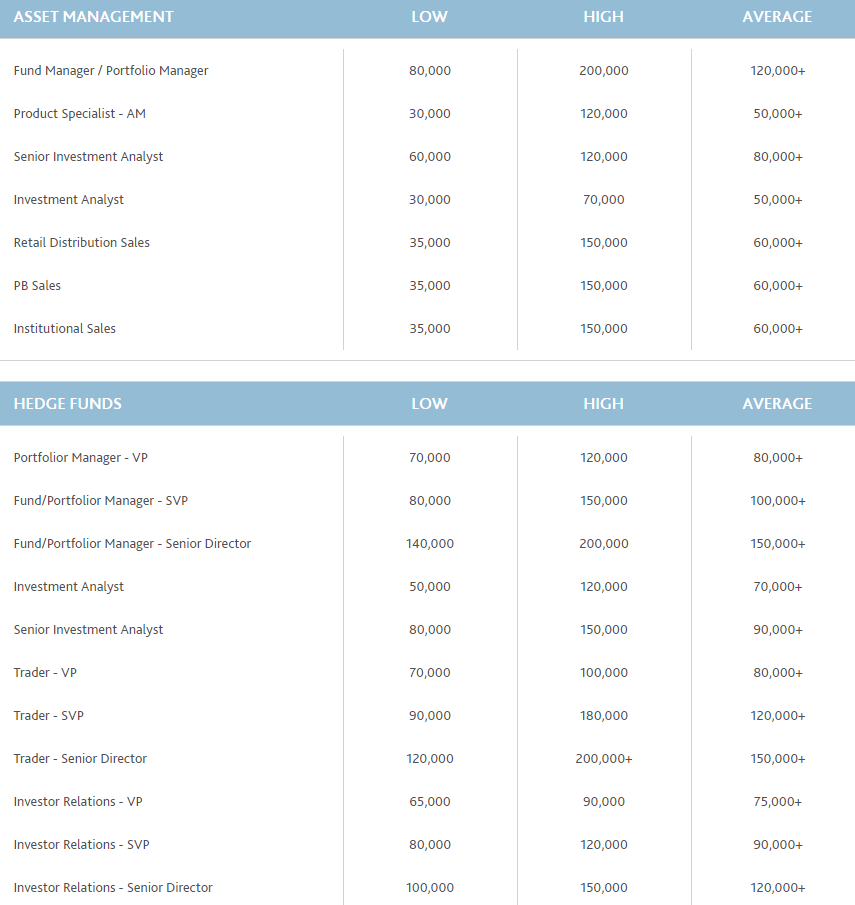 Source: Morgan McKinley Salary Guide 2019