Commentary on IT Permanent Roles and Remuneration in Hong Kong for 2019
2018 was an interesting year for IT recruitment. In contrast to previous years where financial services were the main market for candidates, this year we saw startups and technology companies absorb much of Hong Kong's IT talent.

While in 2017, the finance sector found it relatively easy to make hires, swift changes in the last 12 months have made it an increasingly challenging market for hiring managers. Candidates have more options on the table and those at the entry and associate levels are expressing a preference for the market's new players over traditional careers in banking and finance. The growing appetite for IT talent from startups and technology firms means this trend is unlikely to abate anytime soon.

2018 saw increased demand for programmers and software engineers in particular, while roles in the infrastructure space have dropped, with the exception of network engineering and IT security. With more organisations migrate to cloud platforms, we do not expect the traditional infrastructure headcounts to come back.
In-Demand Roles, Skills and Qualifications for Hong Kong IT Professionals
In 2018, Java developers remained the most in-demand talent, closely followed by Application Supports and Business Analyst, which were sought out by financial institutions in particular.

A trend new to Hong Kong, but one gaining momentum, is an emerging request for DevOps and Site Reliability Engineers (SRE). The demand is mainly coming from large firms that have begun to embrace Agile methodologies and, as a result, seek out individuals with strong programming backgrounds. Based on 2018 trends, we predict a surge in demand for Data Scientists through to 2020 and engineers with a focus on Machine Learning, Predictive Analysis and NLP will be in greater demand at all levels, this includes openings for fresh graduates and junior level employees.

With issues concerning data leaks becoming more prominent and a few high-profile incidents in Hong Kong, there is an increased need for cybersecurity professionals. Certifications like CISSP or CEH are considered a prerequisite for anyone developing a senior career in information security and will help a candidate's CV stand out from the crowd.

While BAU functions increasingly move offshore, Hong Kong remains as key Asia hub for senior staff, who are tasked with driving new initiatives and digital transformation. In light of this, we expect to see demand for senior IT professionals remain.
Workplace Trends Impacting IT Professionals in Hong Kong
While the IT sector remains male-dominated, companies are making efforts to shift gender dynamics within IT teams by seeking out female talent. Line managers, in particular, are acknowledging the benefits of having more diverse teams to promote a positive workplace culture and attain new perspective and ideas.

Tech candidates have long sought out autonomy, flexibility and more open workplace environments and a firm's willingness to offer a flexible working culture remains a top selling point for IT candidates when choosing a company. Companies are realising that a brand itself no longer sells for candidates, who, with the exception of salary, find it difficult to differentiate between one firm and the next. We are seeing an increasing number of organisations employ more relaxed dress codes, open office plans, hot desking and working hour flexibility to become more appealing to these candidates.
What Does the Future Hold for IT Professionals? Predictions for the 2019 job market and Beyond
In light of the US-China trade dispute, Hong Kong organisations are proving to be more hesitant, speculative and conservative in their hiring decisions for the coming year. Despite this, we remain optimistic for 2019. The demand for tech talent won't end and the future looks bright for job seekers in this sector as businesses leverage technology to stay relevant and gain a market advantage.

Advice for clients and hiring managers is to remain open-minded towards IT talent, and to shift their mindsets from viewing IT talent as a support function to one at the forefront of the business. Clients need to view technology as an asset to their organisations and salaries will need to catch up to the value talented IT individuals can bring to a business. With candidates having more options than previous years, hiring managers are encouraged to be more flexible in their requirements for a role.

With the rate of technological change impacting the IT sector, job seekers are advised to continually upgrade their skills and invest in their own development. Every quarter we see new roles in the IT sector emerging and today's hot technology and skills can swiftly become tomorrow's old news. Candidates need to stay up to date with market trends to avoid their skills becoming marginalised or even defunct.
All Figures shown are in HK$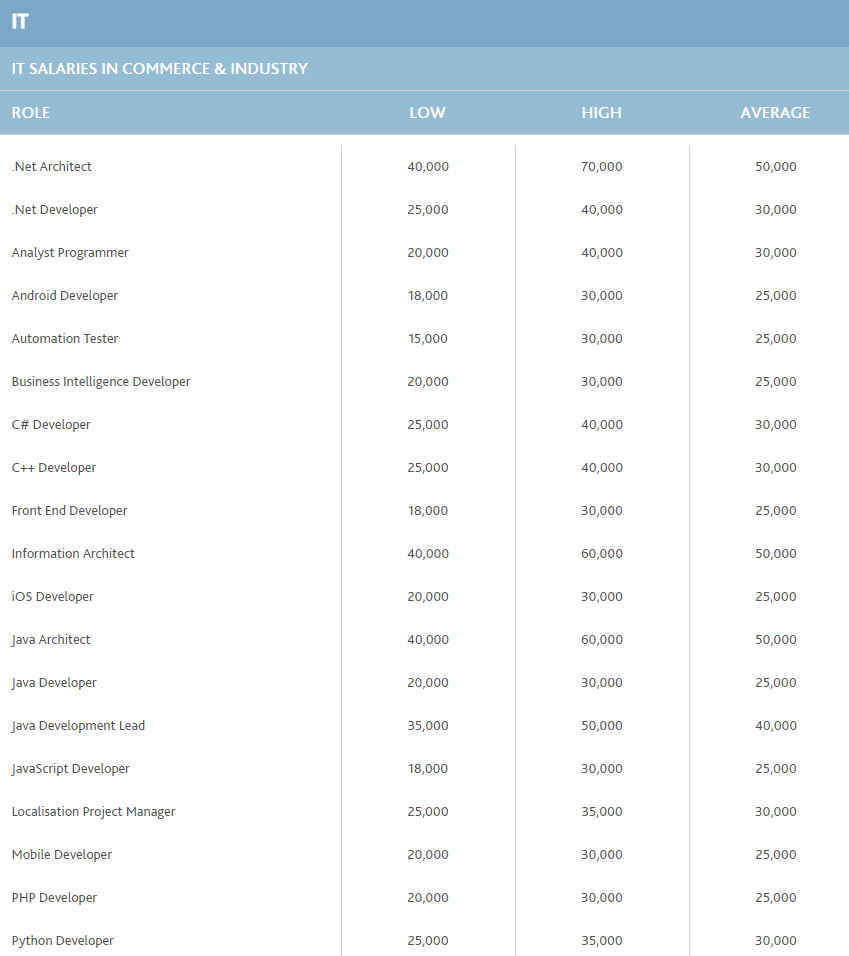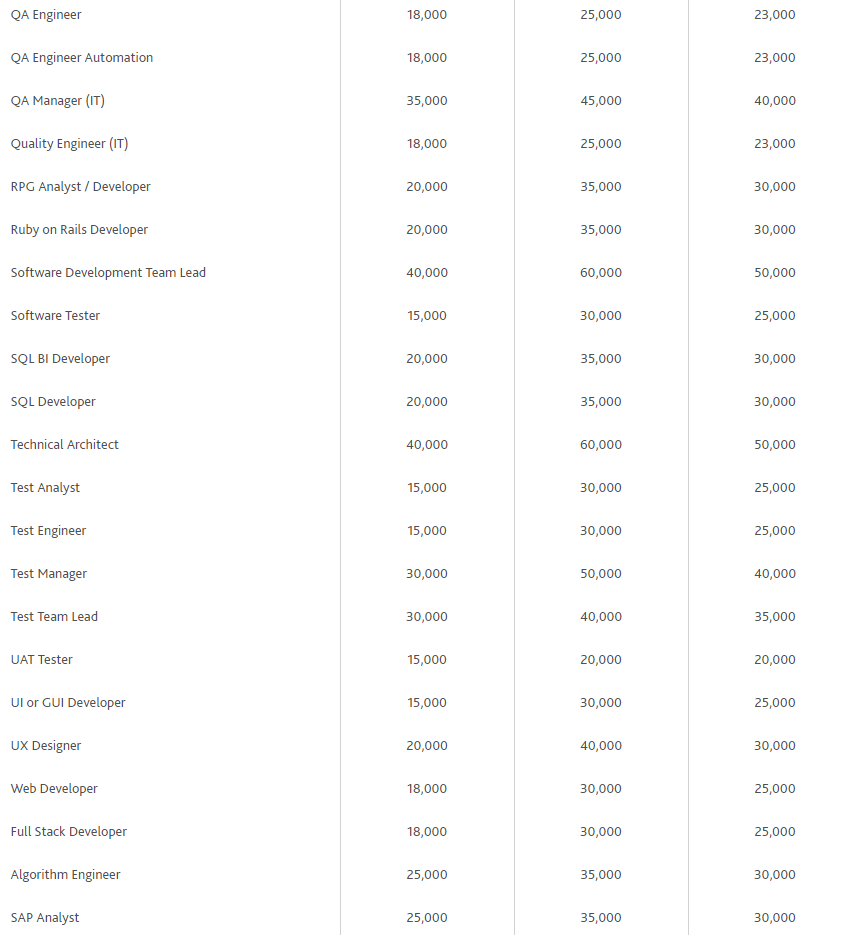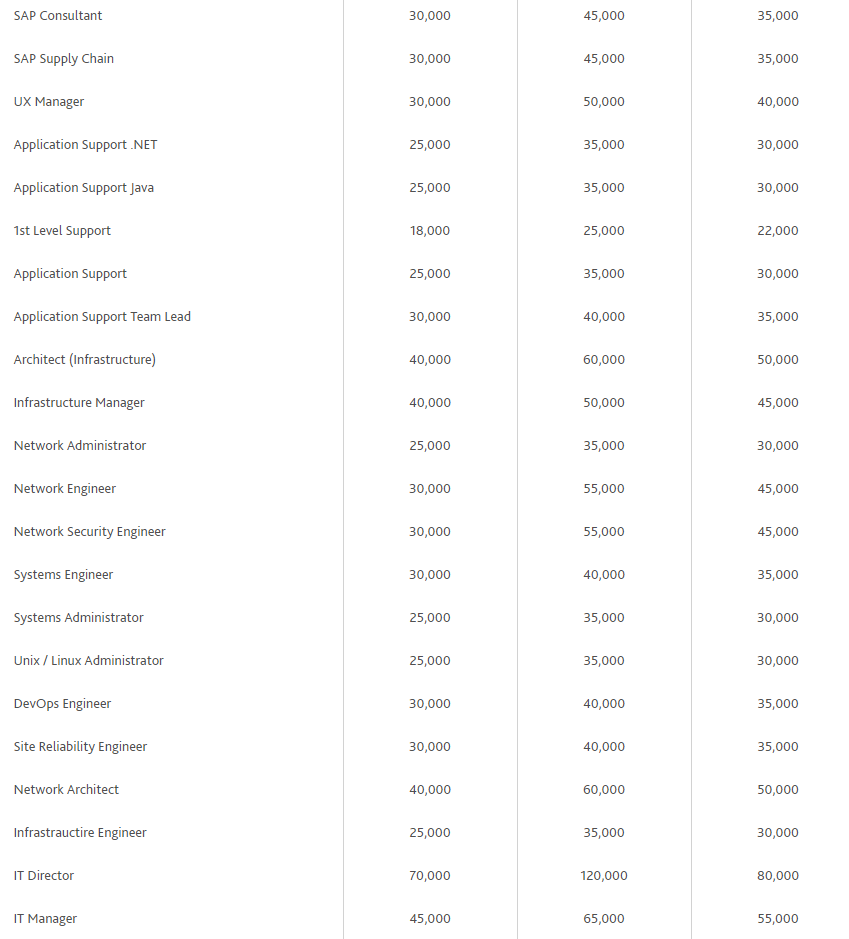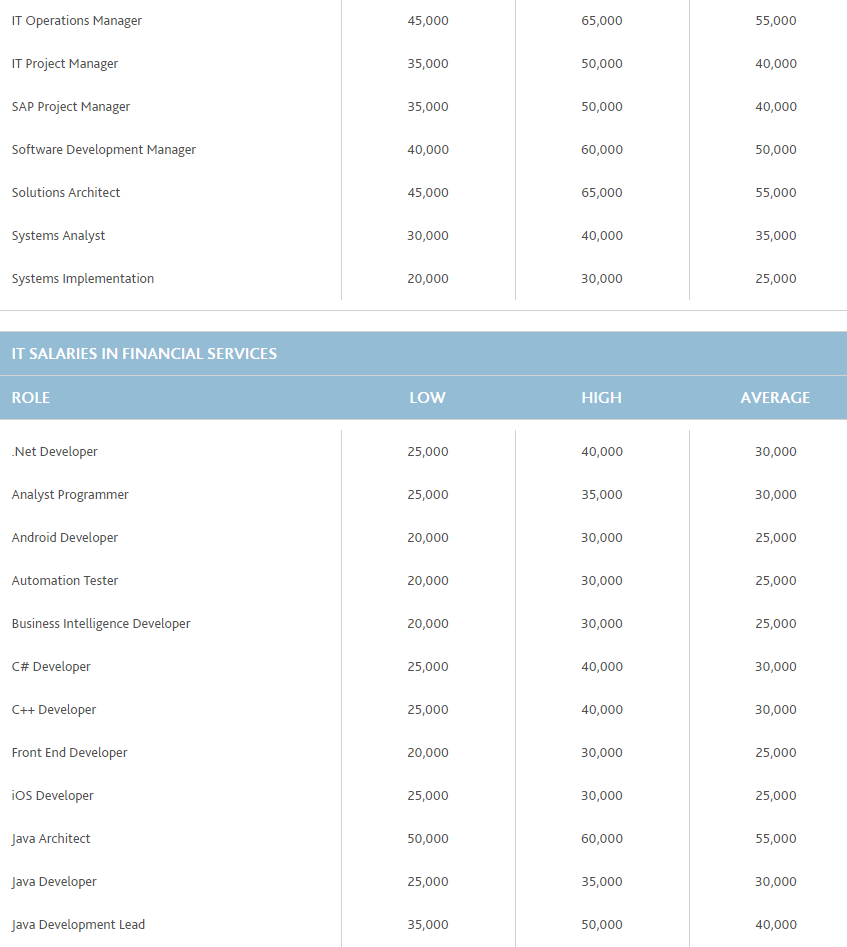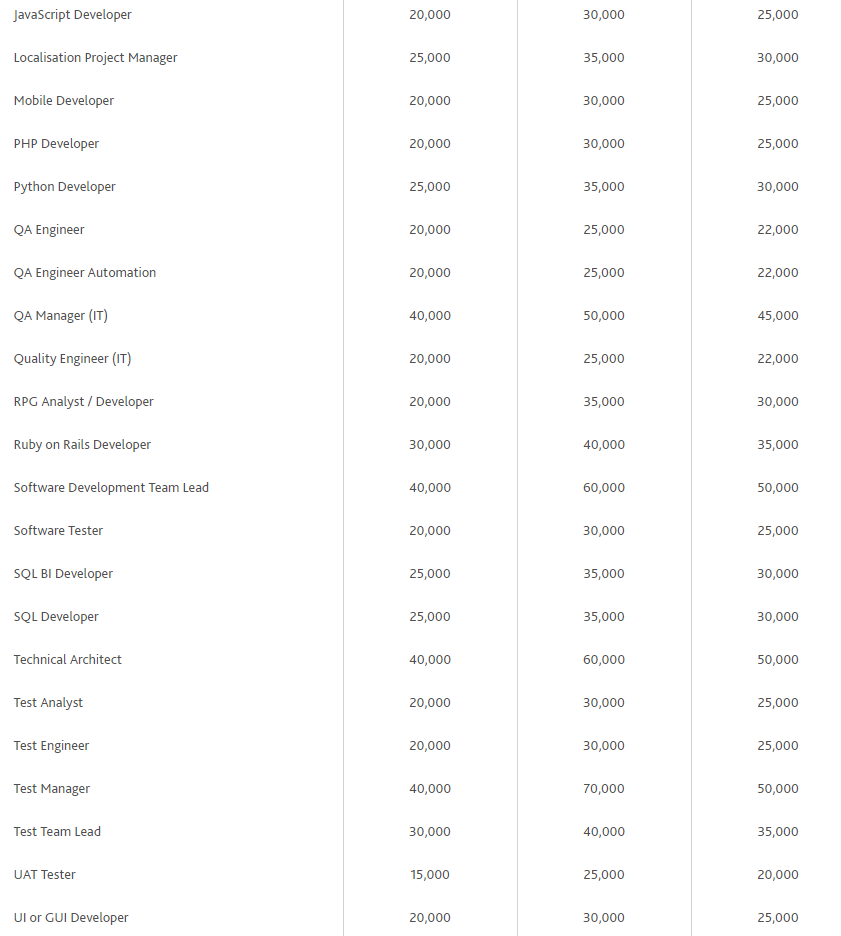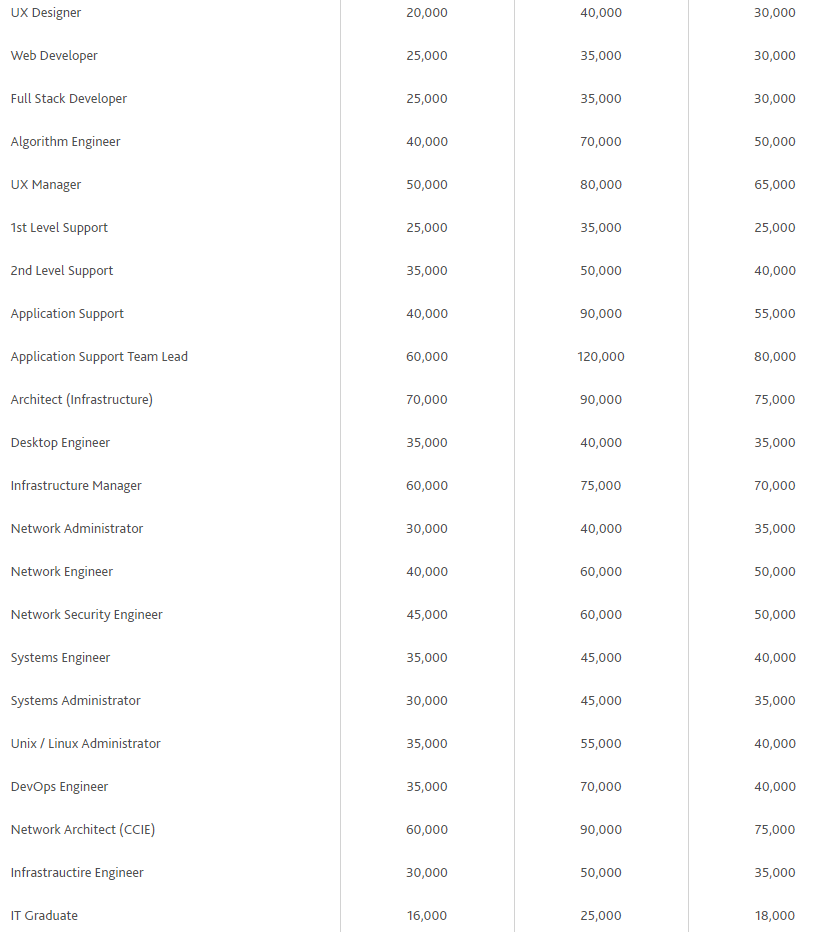 Source: Morgan McKinley Salary Guide 2019