A silky proposition for women
Published on Saturday, 27 Jul 2019
When merchandiser-turned-designer Maggie Wu was planning her wedding and couldn't find a headpiece that she liked, she decided to create her own. The budding entrepreneur enjoyed the process so much that she set up her own clothing and accessories line, featuring silk slips, tee and pants alongside jewellery and other accessories, from rose quartz combs to silk scrunchies. The designer is about to expand her product range in time for Summer, including organic cotton tees designed in collaboration with Hong Kong based artist Rebecca T Lin. "She creates these beautiful feminine line drawings that we incorporated onto t-shirts," Wu enthuses.
Taiwanese-born Wu moved from New York to Hong Kong with her husband's job last year. Her studio debuted as an e-commerce only brand in New York, where the brand recently held a three-day pop-up, and the business is now headquartered in Hong Kong with remote teams in New York.
The entrepreneur enjoys doing business in Hong Kong. "It's a small city where you can connect with people very easily. As a small business, your brand name can spread very quickly through word-of-mouth."
Established in 2017, Wu re-launched the business last August with more of a lifestyle focus in order to appeal to all women, not just brides-to-be. The entrepreneur was keen to reach out to all women and encourage them to celebrate and take care of themselves, regardless of whether they are getting wed. It's a move that paid off, as her Celebrate You Self Care Set, featuring a plush silk eye mask and rose quartz facial roller, has become one of the studio's best-sellers.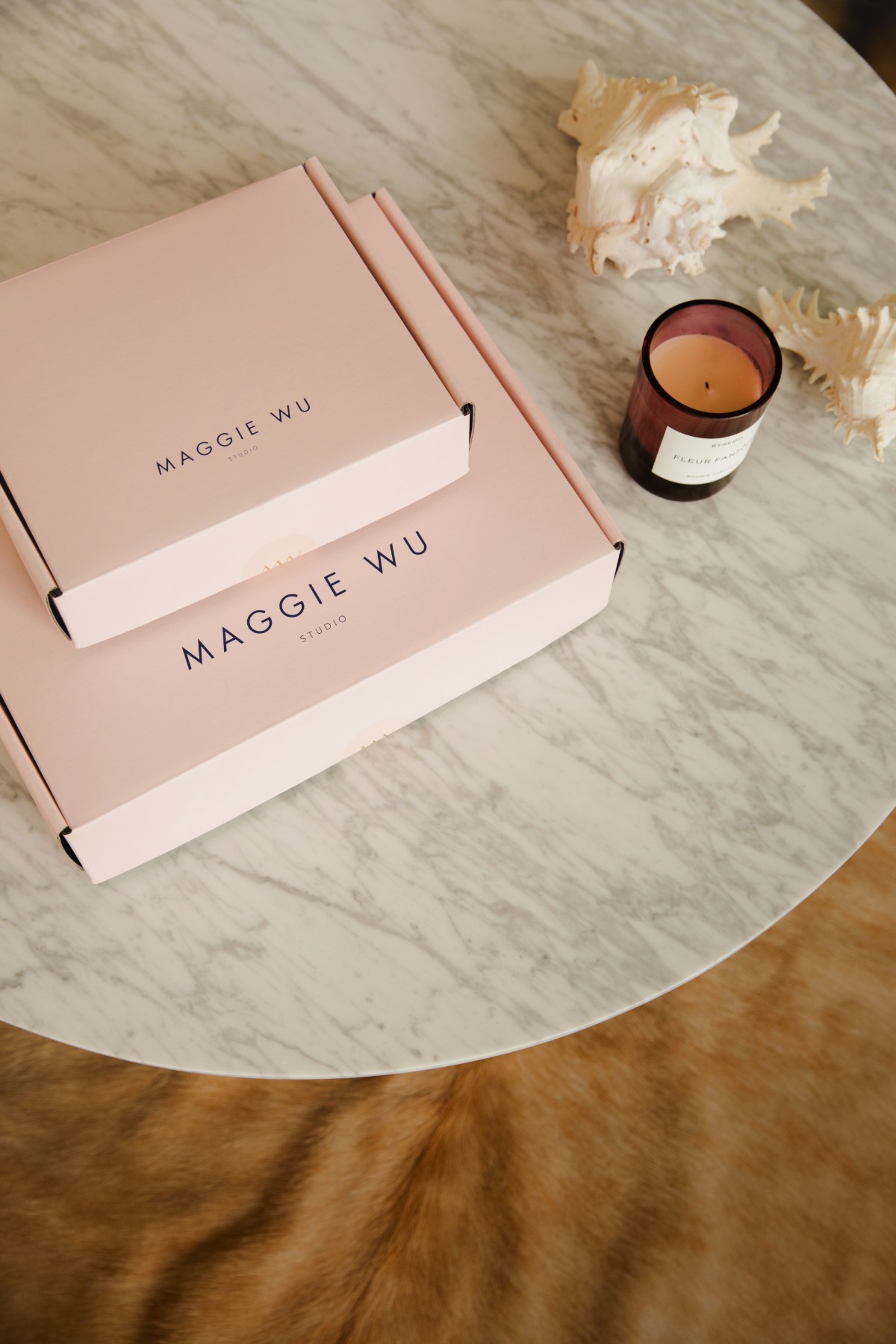 "My best friend isn't married, and I can see the constant pressure she has from her family and the toll it has taken on her. Every time I'd post a photo of a bride while promoting my business, I felt that I was going along with this unreasonable expectation of women and sending this message that women can only celebrate themselves, or be celebrated, if they are getting married."
In addition to inspiring women to celebrate their everyday achievements, the designer is keen to make a genuine connection with customers. "I think for a long time now, brands have tended to market to women along the lines of, 'you are not enough until you buy this product — you need to buy this item and that item so you can be skinnier, prettier, happier'." That is not something she ascribes to. "We always try to feature real people with our products, and continuously promote women from all walks of life in our blog, MW Stories, to show that we can all be different, yet perfect just the way we are."
Wu's merchandising background proved useful in bringing her own brand to market. "I'm trained to constantly look at the market for trends and opportunities. I always examine the market before I make any decisions, and conducted a market analysis before I decided to switch from a bridal brand to a lifestyle brand." Before deciding if she should produce a particular style, Wu conducts an analysis to see whether the product can be competitive in the market in terms of style, quality and price. "I'm not here to design flashy clothing that looks good on a runway — I want to make quality items offered at reasonable price points," she adds.
Now that the brand has gained traction, retailers and brand partners have reached out to the designer, and a selection of her products are available at the Four Seasons Spa in Hong Kong and the Inscape Meditation Studio in New York. Wu adds that she will be reaching out to more retailers globally in the coming months.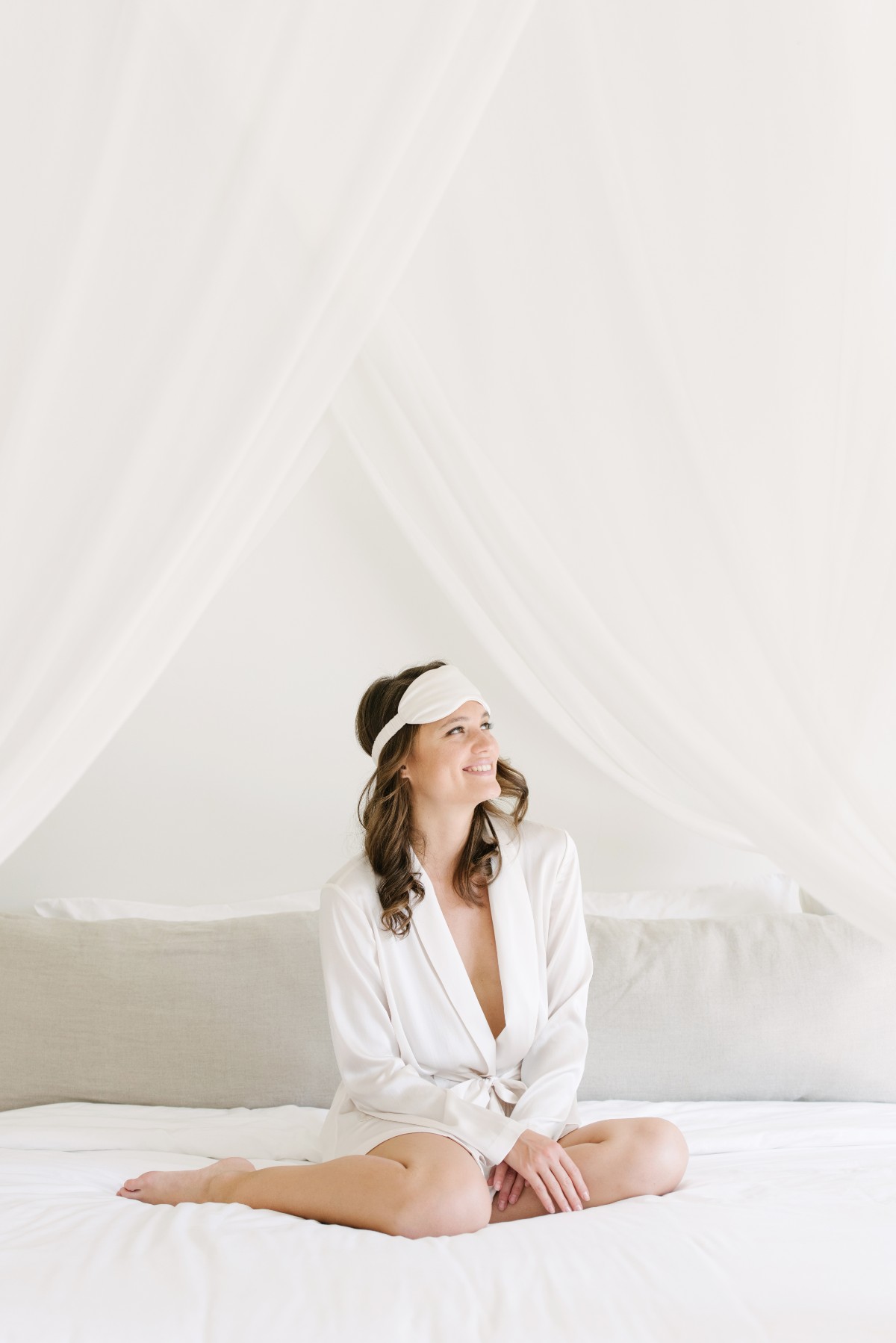 Conducting much of her business online, she appreciates that there are no borders with digital marketing and e-commerce. "If you have a strong brand story and a solid visual identity, you can reach and connect with people from anywhere. Since I've moved around a lot throughout my life, this concept aligns perfectly with how I see the world — that we are all connected, despite where you live or what country you are from."
One of the best aspects of having an online sales platform is being able to interact directly with the consumer, says Wu. "You can see how they respond to things on your website, how much time they spend on each page, and so on. It's a direct connection with the consumer that I would not have had otherwise."
The designer's long-term ambitions for her studio have changed since she established the brand. "Initially, I wanted to be direct-to-consumer only and focus on just website sales and in-person pop-ups. However, we started getting interest from stores who wanted to carry our brand, and one of the benefits of being a young start-up is the ability to adapt quickly. We soon realised that we need to take a 360-degree approach to our sales channels, and are now doing e-commerce, pop-ups, and selling through retail stores. I would love to continue to grow all channels for the long-term, and eventually have our own permanent location as well," she says.
One of the things Wu says she frequently hears is how great her items look and feel in person. "From the luxurious silks and the delicate lightweight headpieces to our self-care items, sometimes pictures just don't do them justice. The aim is to have more stockists globally so people can touch and feel our items and view them up close."
Become our fans