The 2018 Hays Asia Salary Guide- Constructions and Engineering
Published on Thursday, 08 Mar 2018
The Construction & Engineering industry in Hong Kong remains active, partly driven by the third runway project which is a massive undertaking involving the reclamation of land to effectively double the size of Hong Kong International Airport. Demand forlocal talent is very strong particularly for Geotechnical Engineers, Planners and Civil Engineers. Demand is also high for international talent such as Baggage Handling Engineers and to fill other specialist control systems engineering roles.
In terms of rail, the XRL is scheduled for completion in the third quarter of 2018 when we expect a number of rail construction candidates to hit the job market. The future project pipeline is currently unclear.
Highways and tunnel projects continue to be busy with the Central Kowloon route and Chek Lap Ko – Tuen Mun in the pipeline and the HKZM Bridge and Liangtang Tunnel in full swing. There is high demand for TCSS Engineers for the traffic management, control and surveillance on these projects.
The government is also planning a number of environmental projects including the build of the Organic Waste Treatment plant. Other water and wastewater projects are either planned or already in progress as a result of work starting in 2017. Upgrades will continue to take place on Hong Kong's power stations generating demand for Engineers with static and rotating mechanical power plant experience.
Finally, the government and a number of companies are analysing the advantages of 'Smart Cities' to see how Hong Kong could utilise new technologies and big
data to improve services and infrastructure. It will be interesting to see how this impacts future recruitment towards the later part of 2018 and beyond.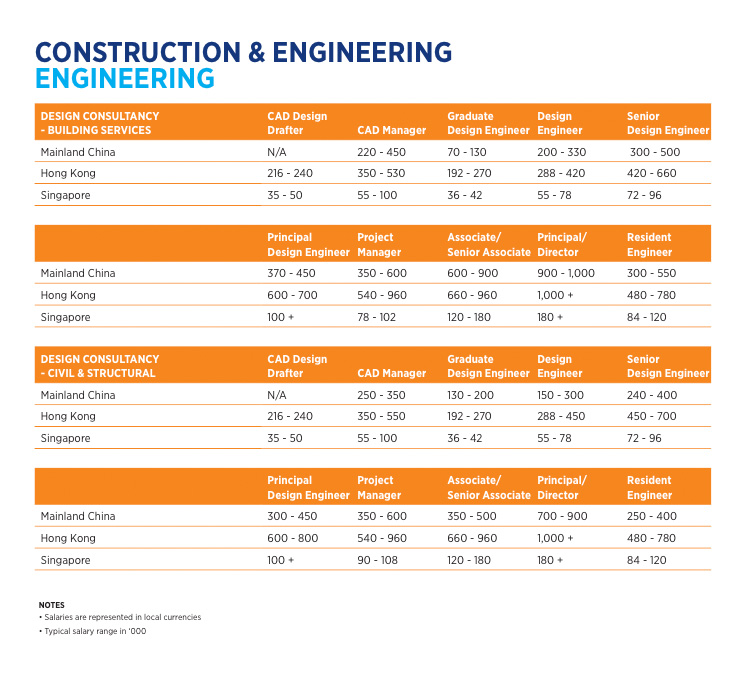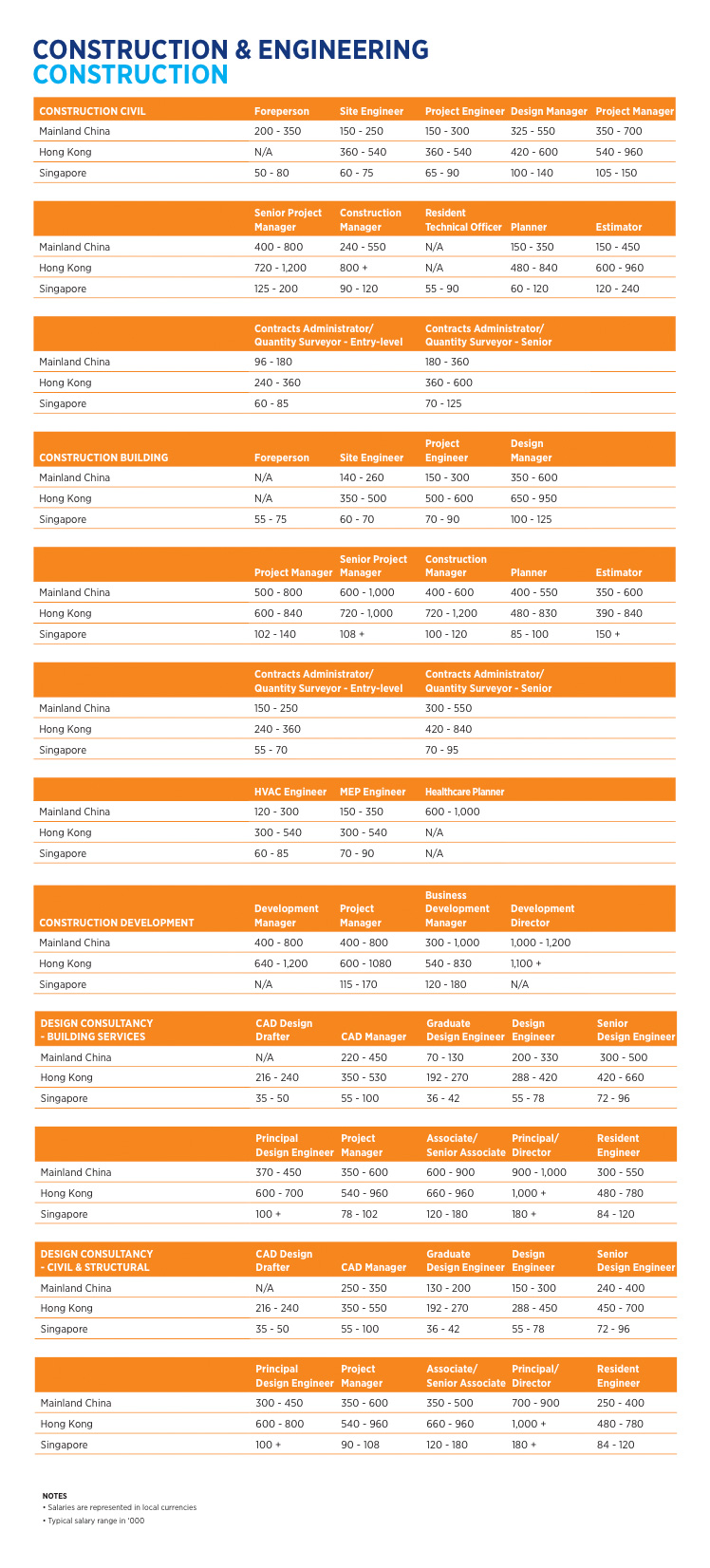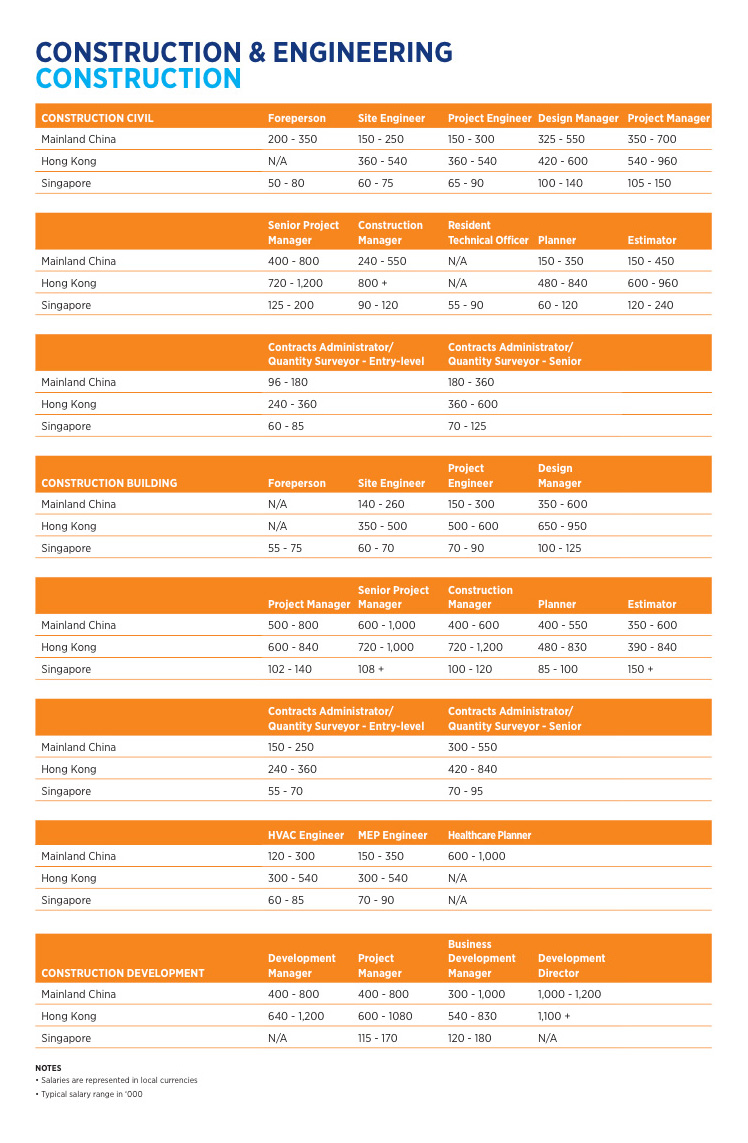 Source:Hays Salary Guide 2018
Become our fans