Sales & Marketing, Retail & FMCG Salary Snapshot for 2018
Published on Wednesday, 07 Mar 2018
The demand for Sales & Marketing, Retail & FMCG has increased significantly since Q2 2017 for sales and business development professionals across the retail sector, whilst there also remains a steady demand in the professional services sector. The demand for marketing candidates remains steady across all sectors.
On the other hand, the insurance and IT industries have been particularly active in the demand for business development candidates, as employers seek experienced channel sales and key account management professionals to support their business activities in Hong Kong. Consequently, sales candidates are being offered between 10% to 20% salary increases to move.
Besides, there is a significant shift towards online and e-commerce area, with companies focusing their attention on Customer Experience and Consumer Loyalty Programmes/CRM policies. As a result, the demand for digital marketing and e-commerce professionals outweighs supply in all industries, and so digital marketing and e-commerce candidates can expect to be offered 10% to 20% salary increases to move.
Experienced store managers and sales associates in particular remain in strong demand in both Hong Kong and Macau. We are observing a growing trend of retailers welcoming candidates with backgrounds not directly related to retail. A number of brands have hired candidates from other customer service-focused industries, such as air travel, prestigious membership clubs and hospitality.
The demand remains strong amongst sophisticated start-ups for experienced business development and digital marketing professionals to support their business expansion. Candidates are not only motivated by competitive salaries, but also by company stability. They are also concerned about the individual fit with the company's vision, value and culture.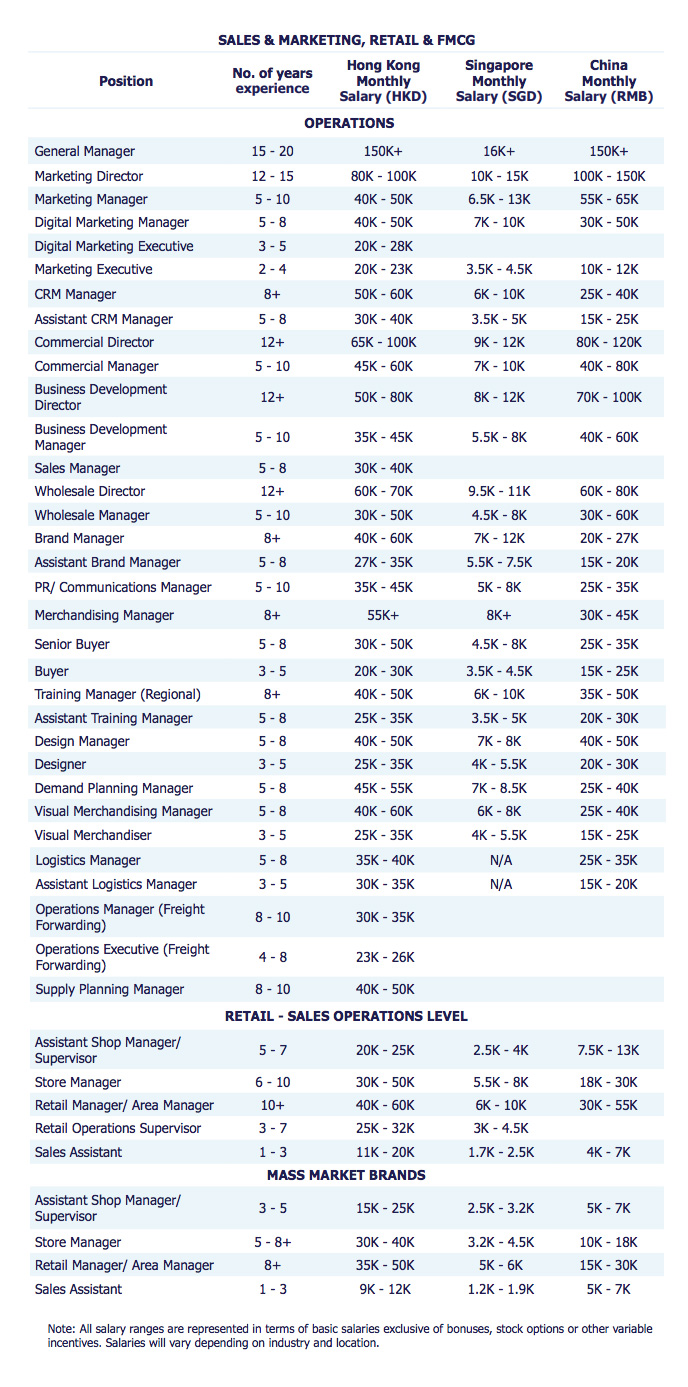 Source from: Links International