Salary and Recruitment Forecast 2018- Accounting and Finance
Published on Friday, 24 Nov 2017
During 2017, Hong Kong experienced a decline in M&A activities in comparison to the previous two years. Although Chinese outbound M&A achieved record levels in 2016, activity in 2017 was more restrained due to the government tightening its rules regarding forex trading and capital outflows. By contrast, Western multinationals were investing in Asian companies to gain market share in the region.
Hong Kong is seen as an important access route for Chinese companies to reach international markets. However, it is currently facing strong competition from New York, Shanghai, and Shenzhen for IPOs. The Hong Kong Stock Exchange proposal for a Third Board could, if approved, attract more technology companies into the territory, which would generate more jobs for finance professionals within this sector.
Where digitalisation is concerned, companies are increasingly relying on data in their decision making. Finance professionals who can demonstrate strong analytical expertise will therefore be particularly sought after. Many finance leaders are seeking to strengthen their
teams with professionals who can improve analytical problem-solving. They also require people with influential communications skills to support business decision-making and collaboration with a variety of internal stakeholders. These abilities in fact are proving more valuable than technical accounting skills.
Companies are advised to constantly adapt themselves to the changes taking place in the markets to remain competitive. There is a general
shortage of candidates who have both technical expertise and these additional soft skills, so professionals possessing both attributes will be seen as ideal hires in 2018.
Market forecasts predict the continued expansion of the Asian aviation industry, which will require debt or lease financing. The Hong Kong Government's decision to cut the effective tax rate on aircraft leasing companies from more than 30% to less than 10% is likely to widen the spectrum of financial services in Hong Kong and create more jobs. There is a shortage of talent with such financing experience in Hong Kong, as Ireland and Singapore have traditionally been the leading hubs for this industry, due to their low tax rates.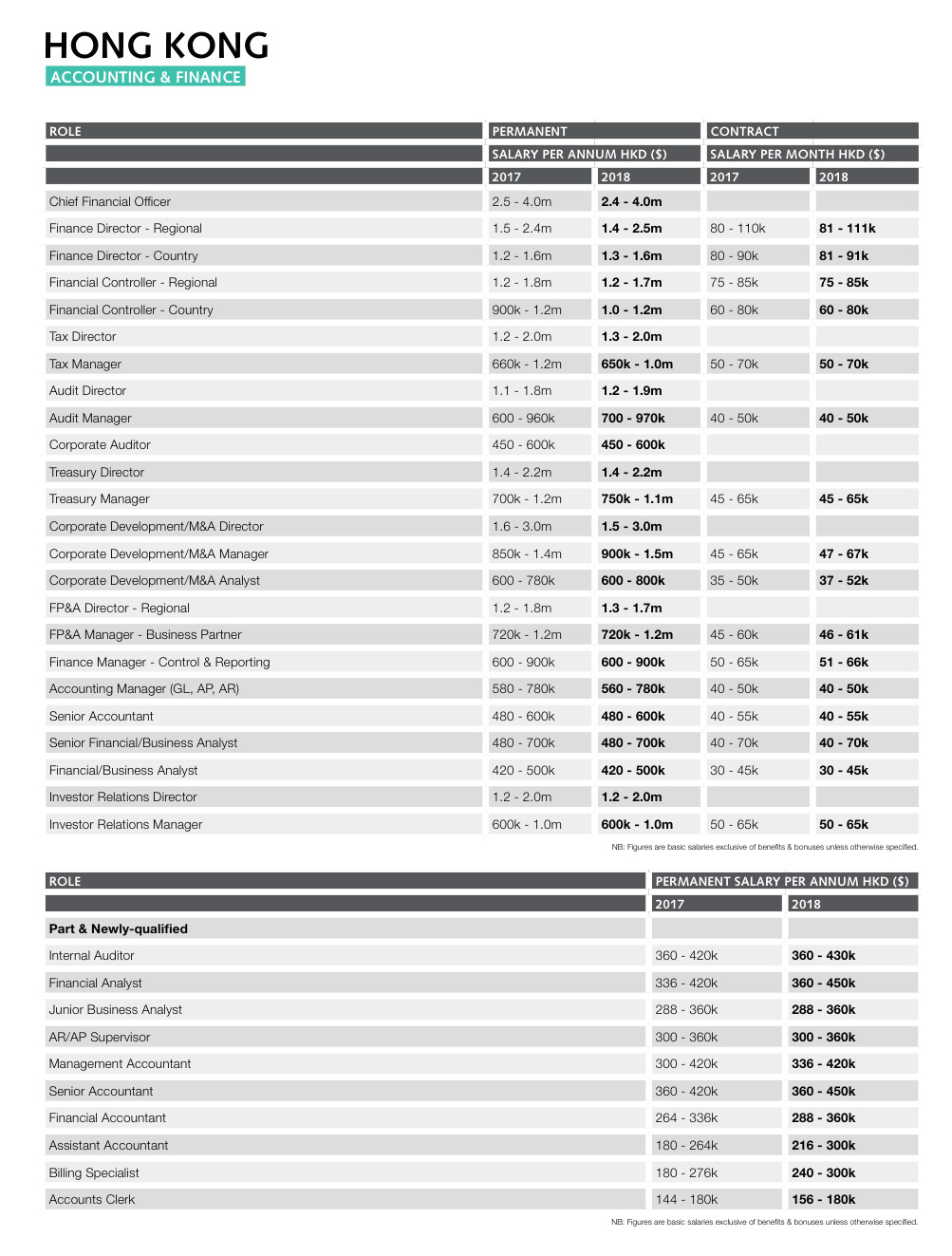 Become our fans