Salary and Recruitment Forecast 2018- Financial Services
Published on Wednesday, 22 Nov 2017
The Hong Kong economy has maintained an improving trend that began during the first quarter of 2017. This momentum should continue in 2018, driven by a boost in trade from economic growth in mainland China and globally, and by higher visitor numbers that will stimulate the hospitality, retail and service industries.
Hong Kong's compliance market was buoyant during 2017 and we expect it to grow further in 2018, with Asian banks driving much of the hiring demand. The introduction of new regulations and increased demand on fraud and investigation operations will see businesses hiring compliance professionals across all levels, in functions such as internal auditing, risk and trade support.
In Financial services section, front office investment banking delivered strong hiring levels throughout the first half of 2017, up significantly from 2016. Most roles were recruited on a replacement basis, although we have seen some new headcount being created at analyst, associate and vice president levels in a few boutique investment banks as well as at some of the larger full service platforms.
At the same time, we are seeing a number of candidates who want to return to banking after spending a short time (a year or even less) in a start-up, fintech firm or private equity house. Their reasons for returning have typically been to secure more stable or higher pay and to have a more predictable career path; some have also missed the fast-paced environment of investment banking.
In the past 12 to 18 months we have seen significant changes in the landscape of wealth management. The themes of traditional private banks hiring senior bankers and Chinese banks aggressively growing their private banking presence continue unabated. However, there is also significant growth within listed companies as they set up wealth management businesses. Family offices or external asset managers (often with Chinese investors) as well as SFC-regulated investment managers are also expanding their wealth management offering.
While 2017 has been a positive year for front office recruitment, it remains a challenging hiring market and confidence can still very easily be swayed. While it may be difficult to predict how hiring in this space will look in 2018, there are at least some positive signs for the first time in three years.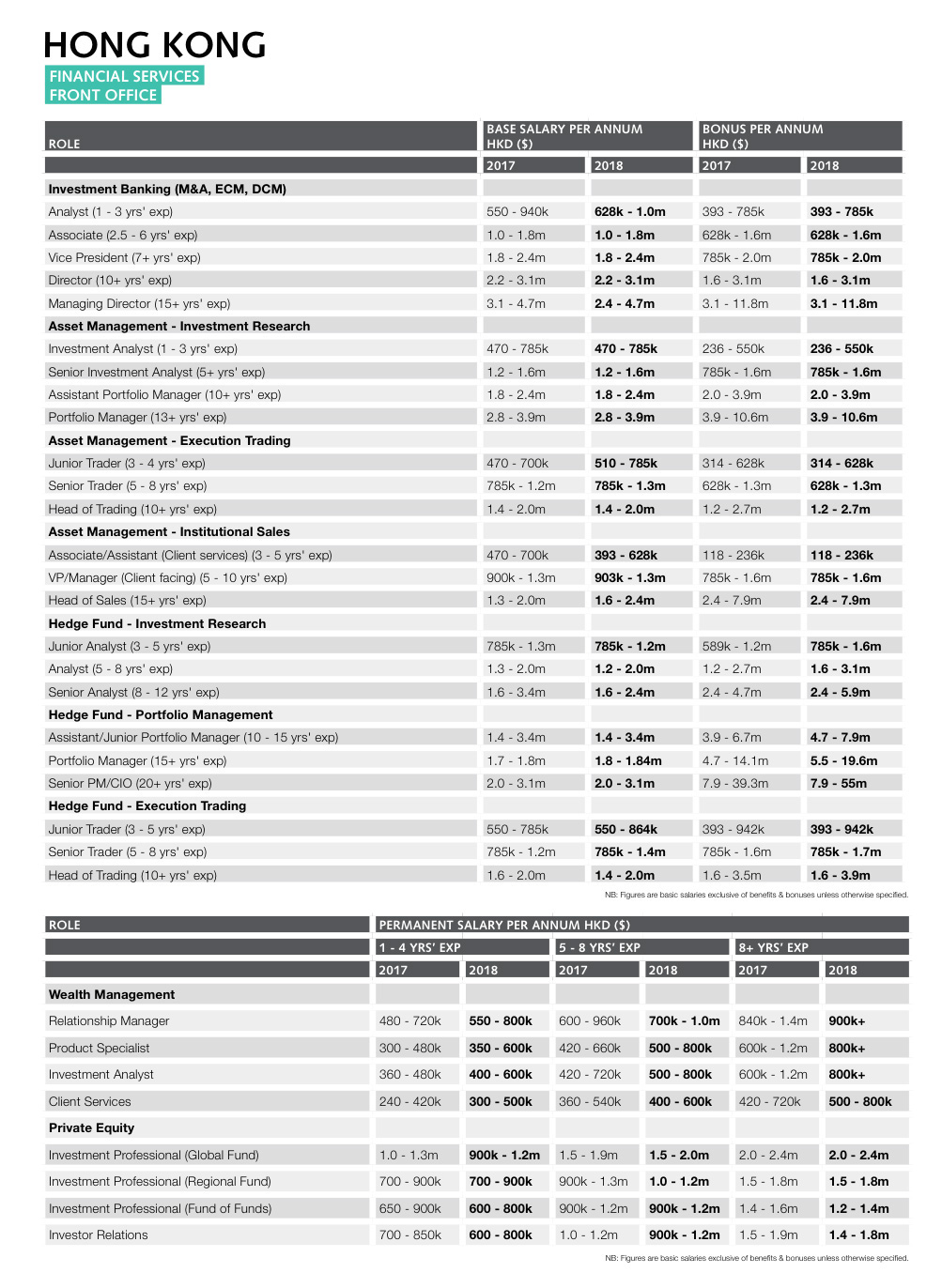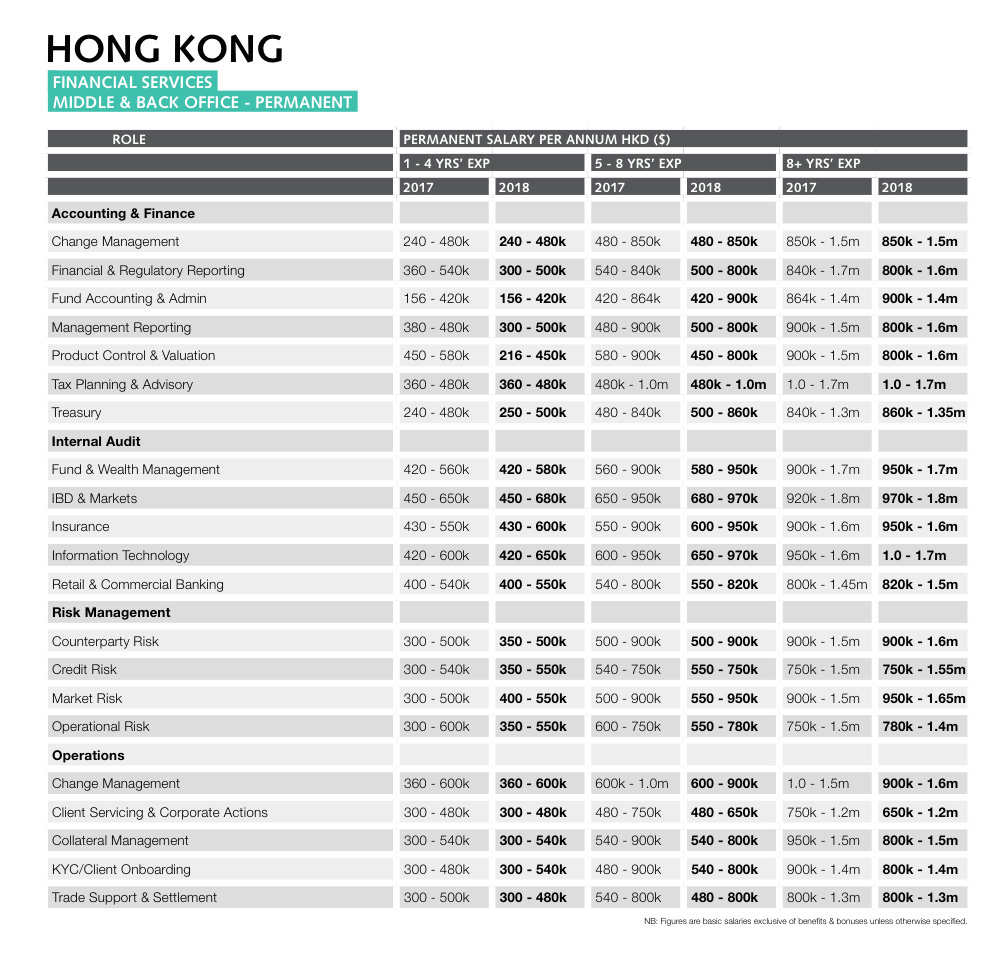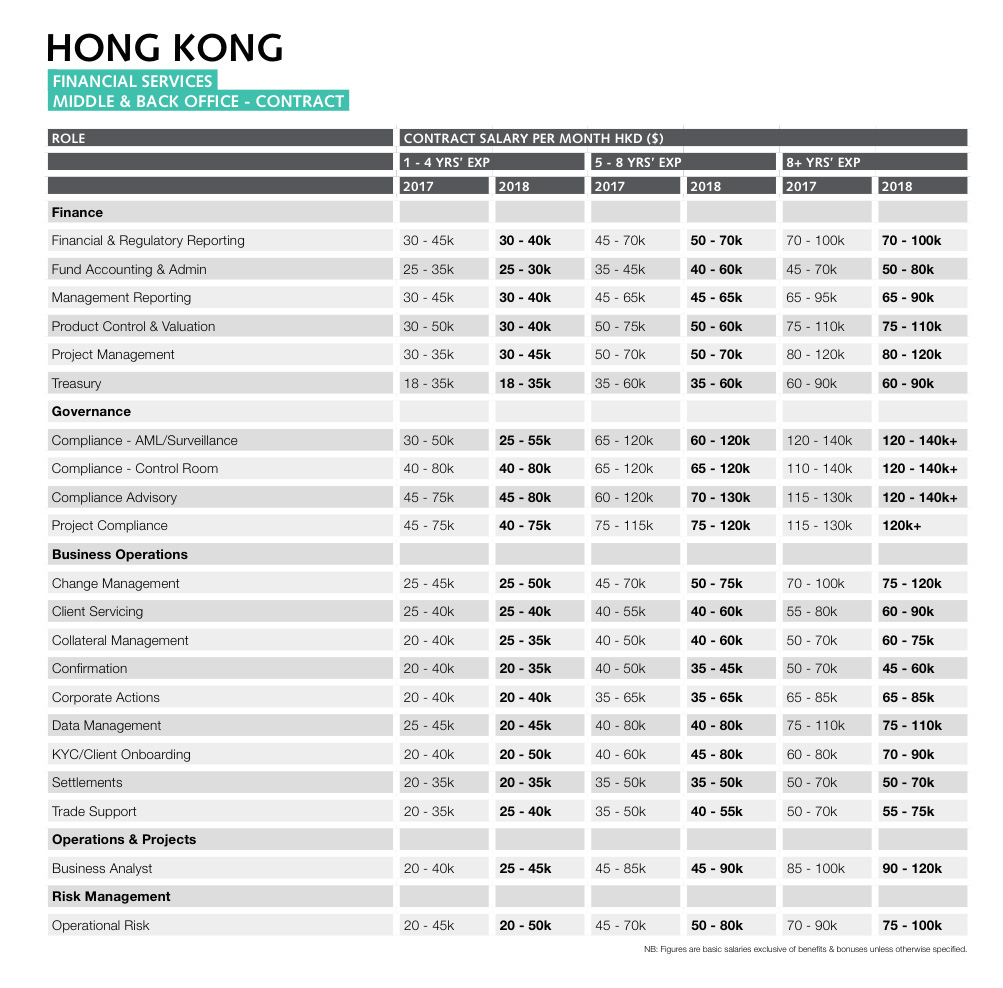 Source from: Robert Walters- salary survey 2018
Become our fans